5 Business Learnings to Take Away From COVID-19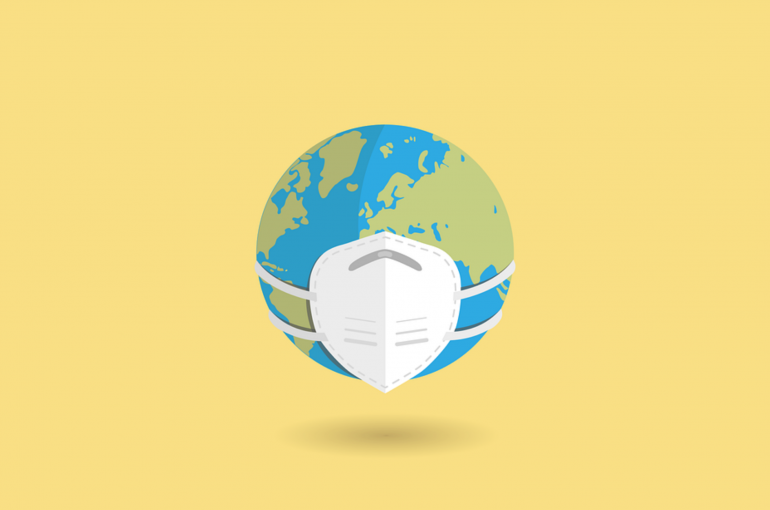 The COVID-19 impact on landscaping has business owners dealing with unprecedented times. 
Companies have been forced to rethink operations completely. The bright side is that certain emergency practices being implemented right now can actually be used year-round to help strengthen your business. 
Here are 5 key actions taken during the pandemic and how you can apply these permanently. 
1. Run a Lean Operation
COVID-19 forced many business leaders to take a hard look at their business expenses and cut wherever possible to stay afloat.
It is good practice to look at your expenses and budget on a regular basis, determine where money is being spent inefficiently, and adjust your strategy accordingly. 
For instance, cut down on frivolous purchases or expenses. Also, eliminate workflow inefficiencies and work duplication among your current staff before hiring new employees. A simple way to get started on this is to make sure that work is always delegated in a clear, concise manner. You should always be revising your hiring strategy before recruiting. 
Another area to revisit is your marketing strategy. Ask yourself whether shifting online could save you money in the long run. Instead of focusing solely on printed materials, work on your company's digital presence. Social media apps are easy-to-use tools that can help you reach new clients for free. 
2. Embrace a Digital Workplace
Zoom and other advancements in the tech world allowed employees to successfully work from home while staying more connected than ever. 
With the idea of an office becoming more and more fluid, consider allowing your office employees to continue to work from home occasionally. Research has proven that remote work settings actually boost productivity. 
If this option isn't feasible for your company, you should at least continue using online tools, to help keep your employees efficient and to ensure that everyone is on the same page.
Here are a few great workplace tool options: Skype, Dropbox and Workplace from Facebook
3. Apply for Government Grants
North American governments put support systems in place to help soften the economic blow of COVID-19. This came in the form of grants, subsidies and other programs. 
It's worth noting that there are business grants and financing options that you can apply for at any time to help grow your business. Each fund has different criteria, but they generally help to cover the costs of training employees, buying equipment, going green, business development, etc.
Here are a few examples:
For more information on federal funding, check out these links:
Canada: Government of Canada – Business Grants & Financing
USA: Grants
4. Practice a Trusting Company Culture
Throughout this pandemic, senior management had a huge opportunity to develop a trust-based company culture rapidly. 
By providing honest feedback, employees can help a business to develop effective strategies moving forward. You must create an environment in which every voice is heard, and not just the voices at the executive level, as this is integral to the success of any business. 
Develop a trust-based company culture to avoid negatively impacting your bottom line. Rally your management team together to identify how to implement better employee management practices, based on communication and trust. 
Finding ways to boost morale and make your staff feel appreciated should always be a top priority. 
5. Put Safety First
COVID-19 forced us all to prioritize certain operational measures, with the most obvious one being the health and safety of employees. 
However, health and safety measures should continuously be a priority in your company, especially given the nature of the landscape construction industry. Not only should safety be practiced to the highest degree when using tools and machinery, but employees that are sick should be encouraged to stay home—even if they just have the common cold.
If your company doesn't offer paid sick days, you should strongly consider it. Healthy employees make for happy employees, which lead to more productive employees at the end of the day. You can find more information on safety practices for landscaping companies on our blog page.
Which practices will you continue applying year-round to improve your business?